Rain Gardens in Carter Lake
Reconstructed West Garden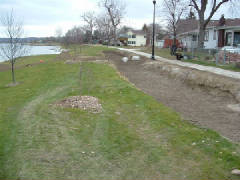 Reconstruction Completed December 2007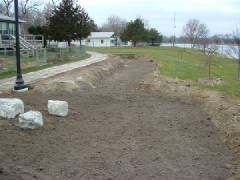 Reconstruction of the Gardens in November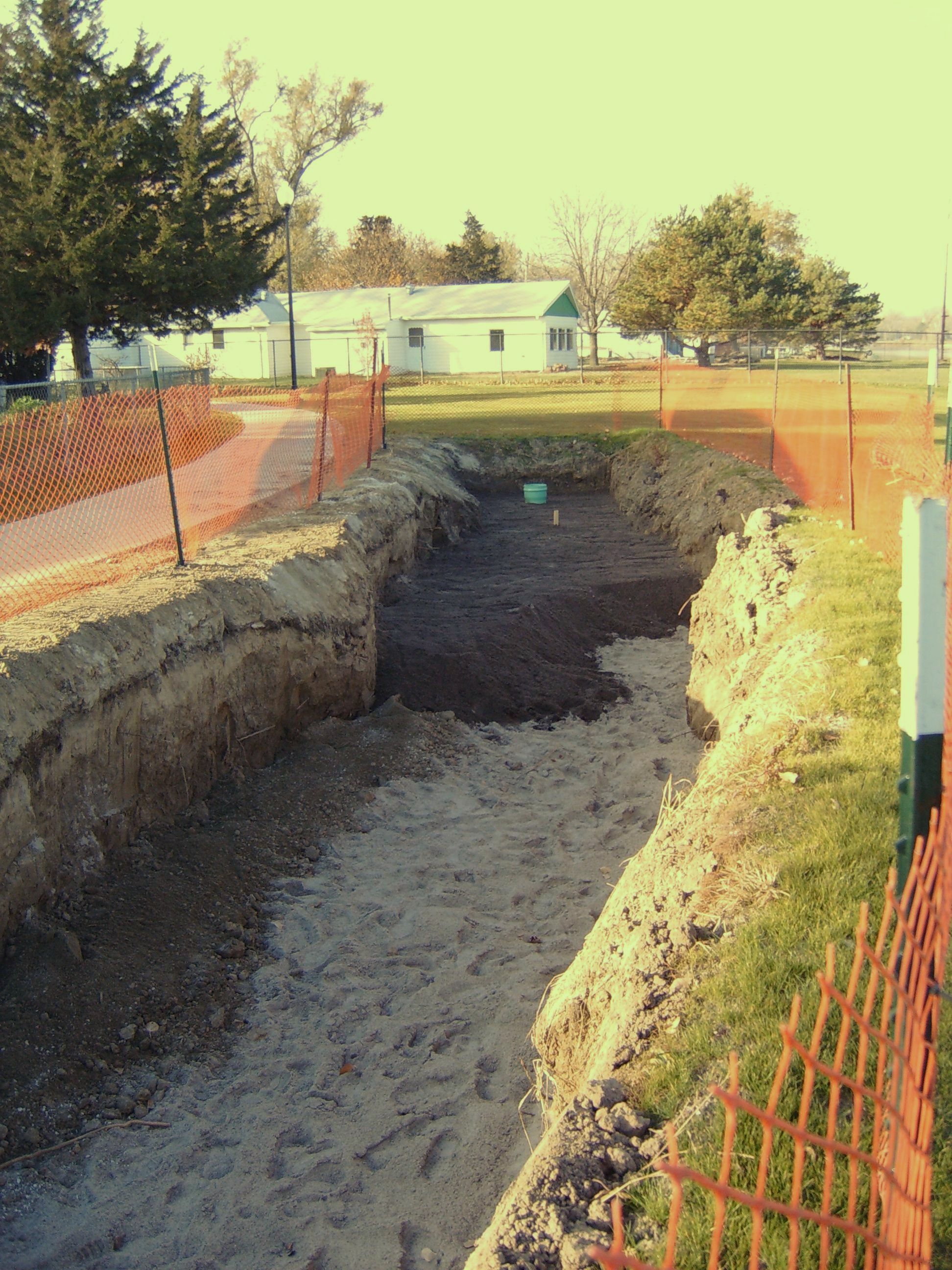 Because the gardens did not drain, they have been dug out.. Rocks, sand and drainage tile are added.
To read about our Lake Front Rain Gardens, click here
2007 Planting Day Pictures - Click Here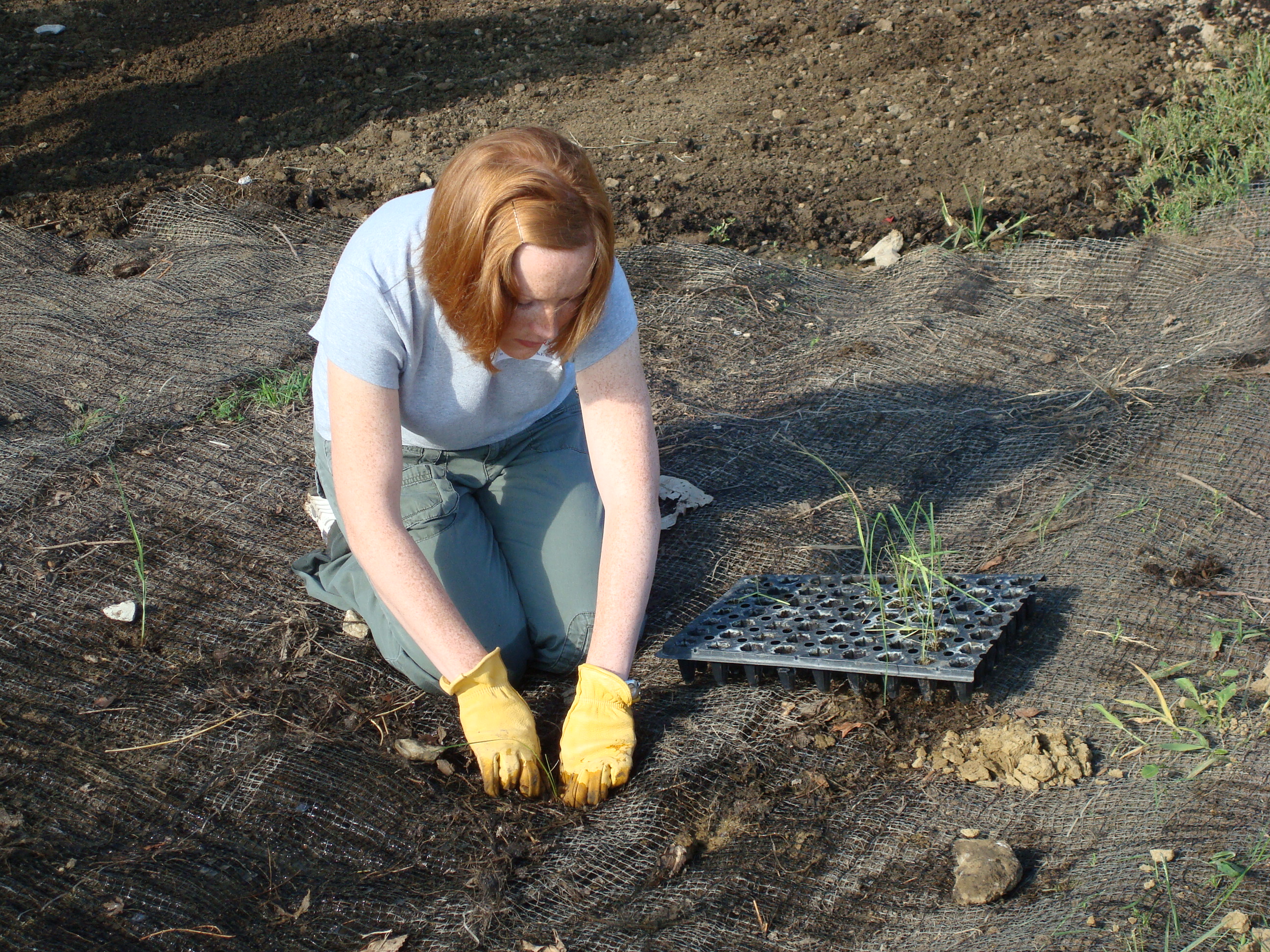 Mutual of Omaha provided $1,500.00 and the Iowa West Foundation provided $5,000.00 towards the Rain Gardens!
RFP for the 2008 re-planting -- click here
The soil beneath the gardens was compacted and did not drain. Almost all the plants died by the end of October. The city of Carter Lake is restructuring the soil beneath the gardens this fall and the Gardens will be replanted in Spring 2008.
By October, most of the Plants had Died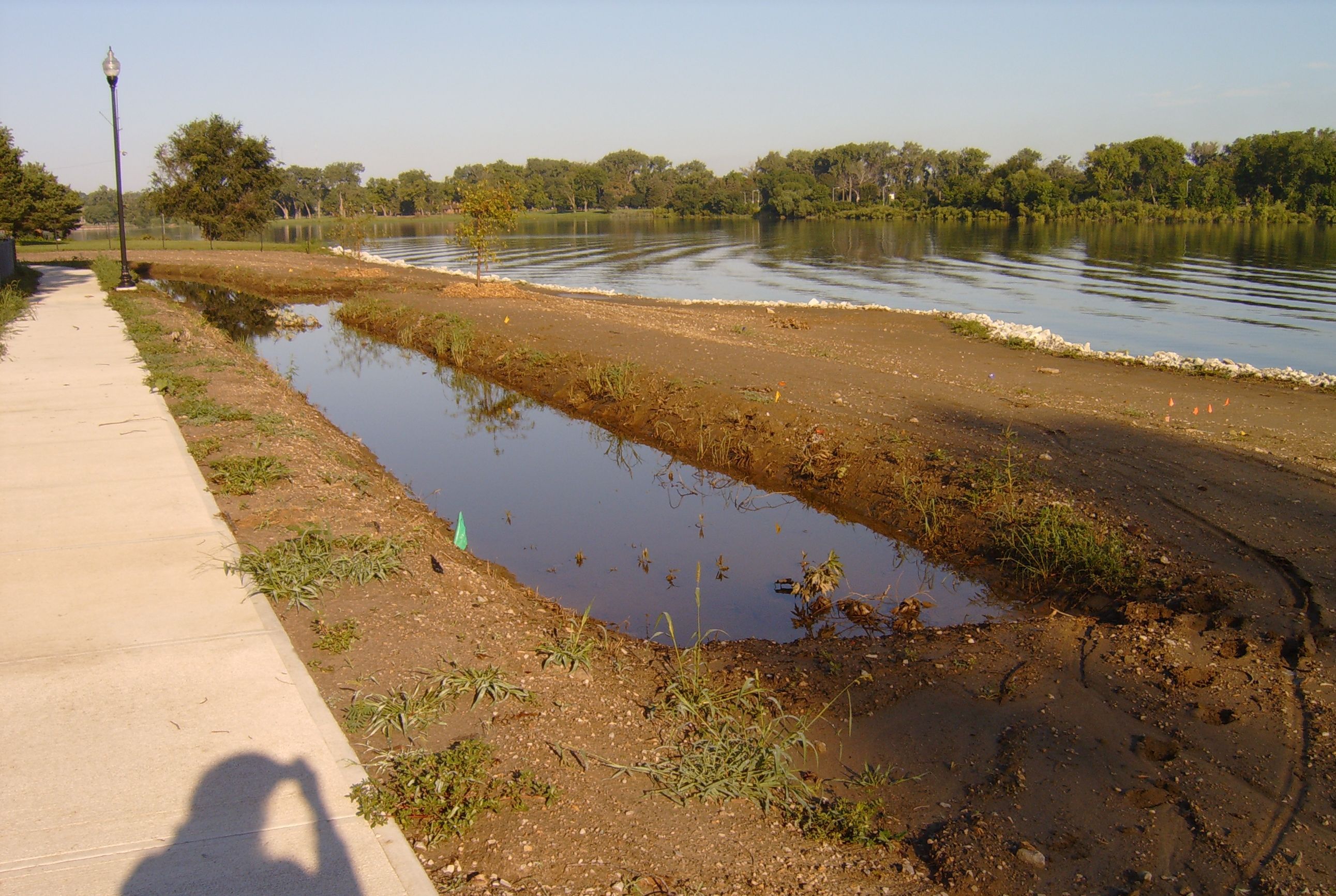 The Gardens did not drain because the soil was compacted.
July 28, 2007 FIRST Planting Day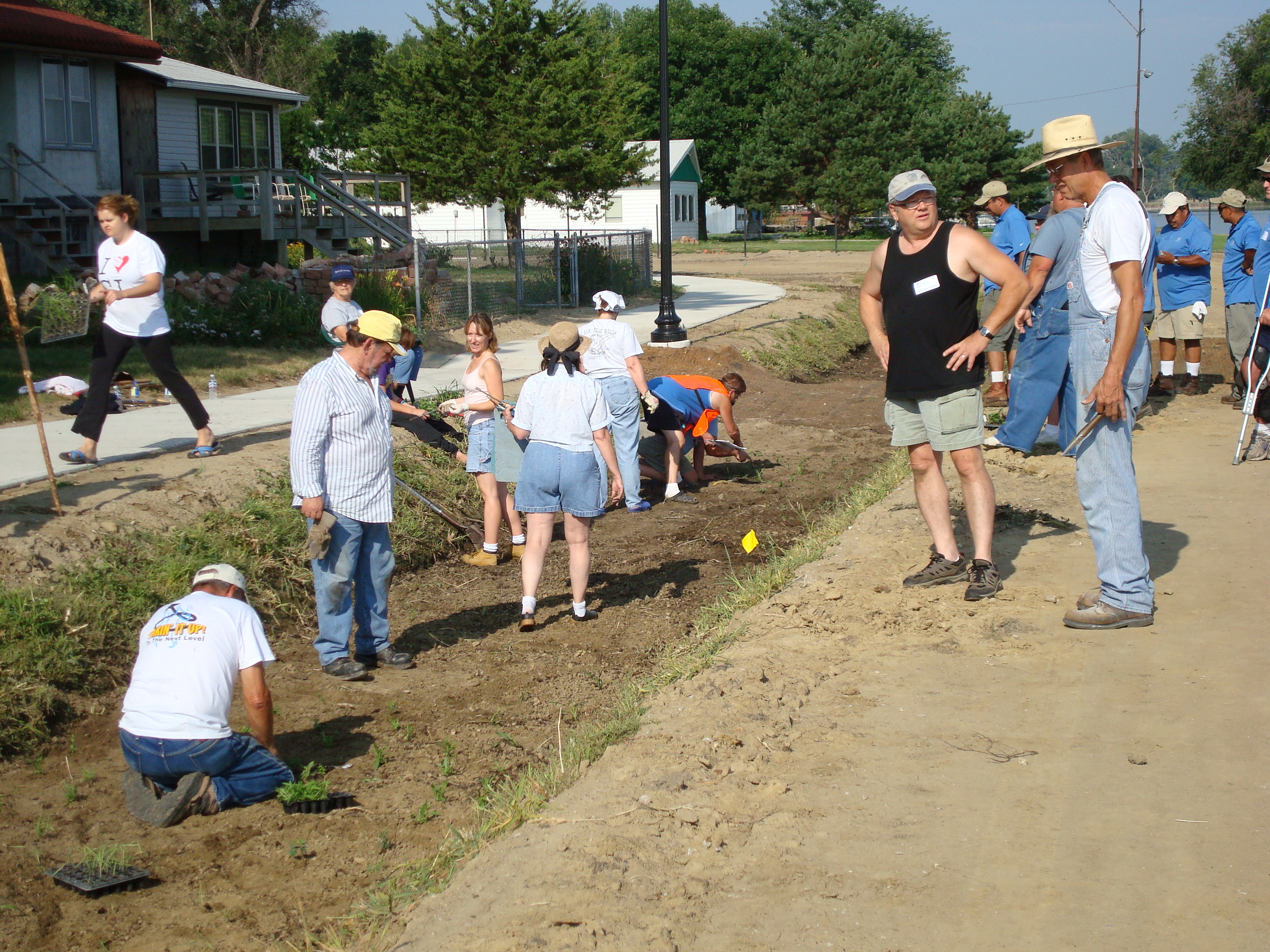 Here's a map to the Gardens
Poker Run on the Lake
June 23, 2007 Benefit - Raised over $2,000
Over 160 hands of poker were played by about 80 participants. The Sponsors of the event were: Fareway Foods, Omaha Marine Center, and Buddy's Marina. Steve Wilbur and Les Lundberg were the event coordinators. We plan to make this an annual event.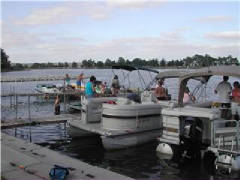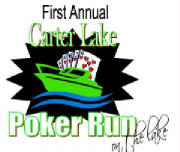 Kiwanis Park Pond Pump Test Results
The Preservation Society Directors presents a check for $14,563 to help pay for the aquifer testing of the Kiwanis Pond to Carter Lake Mayor, Russ Kramer.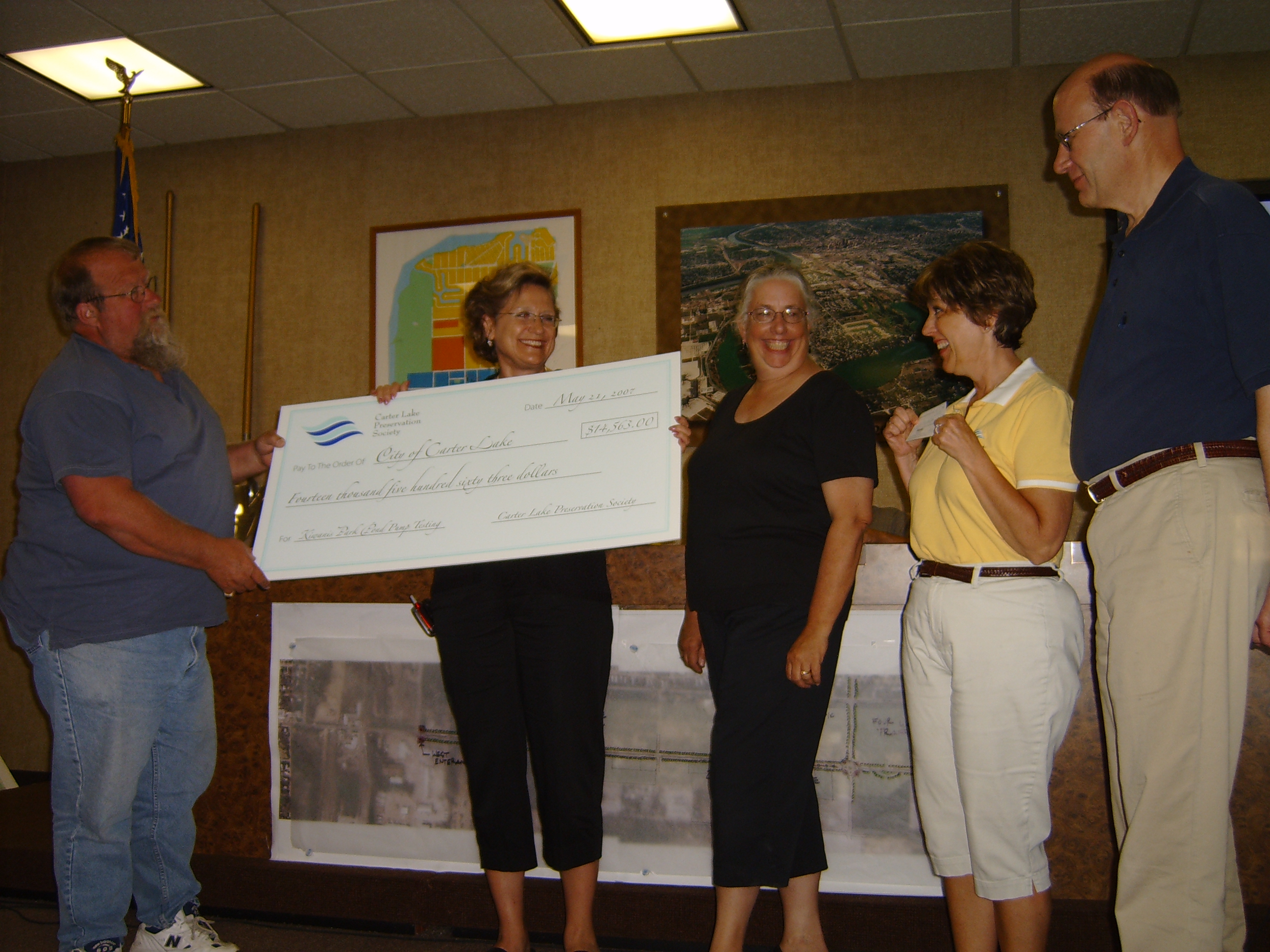 Layne Western Technical Report